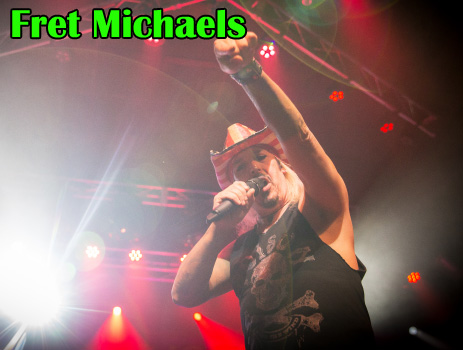 Frank Pupillo arrived on the New England music scene over thirty years ago as a drummer and vocalist. Performing in original and cover bands spanning all genres of music including heavy metal, '80s hair bands, country, and more recently the '90s tribute band How Bizarre. He has recently traveled to and from Nashville performing with up-and-coming country artists. These include Ashley Johnson and his own band, Trigger, which once opened for Kenny Chesney, and was also voted the #1 unsigned country band in 1999 and 2000 by Worcester Phoenix Magazine.
Frank's love of music and entertainment led him beyond performing, expanding into management and promotion, as well. His Octo Rock Cinema Productions has been booking acts and promoting shows throughout New England since 2010. Frank says, "Starting Octo Rock Cinema Productions has given me an amazing opportunity to work with some incredible musicians and entertainers, not only locally but nationally as well." Frank has worked with both small venues and large, up to and including Hanover Theatre and Indian Ranch Amphitheater, where he has produced multi-band CountryFest and HairFest concerts.
In addition to mastering his Bret Michaels skills, Frank also performs as half of the popular local acoustic duo, FM Live.
---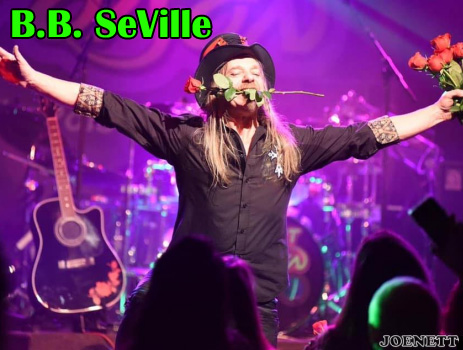 Bruce Bennett has worked with thousands of musicians throughout New England doing recording, production, mastering, live sound, and digital duplication. As a businessman and entrepreneur, many musicians know Bruce as the owner of New England's largest CD/DVD factory - Superdups/New England Compact Disc. These companies have manufactured over 30,000 CD orders for bands and artists including locals like Godsmack, Staind, Recycled Percussion, WBCN, Brad Delp & Barry Goudreau and countless more nationally. As a musician, he has played with several local cover and national bands including Witch Bonnie, Star Collector, Jet City and The Gary Hoey Band. With the latter, Bruce toured as the fourth guitarist on the Stars of Guitars tour with Gary Hoey, Craig Chaquico, and Vernon Reid. More recently, Bruce founded the USA's #1 tribute to Foreigner, Cold As Ice.
As a sound architect, Bruce conceptualized, invented, designed and implemented Clear Channel/Live Nation's Instant Live Concert Series, where a band would play a live show that was recorded on the spot, and CDs of that show were ready for purchase at the end of the show, within minutes. From 2002 through 2008 over 700 titles were recorded and released, from national acts like The Allman Brothers, KISS, Peter Frampton, Jewel, The Black Crowes, Hall & Oates, Phil Lesh of The Grateful Dead, Charlie Daniels and many more. One of his favorite memories was mixing and recording KISS live for several shows during their 2004 world tour. One of his favorite musical accomplishments was doing the soundtrack for Sony's Playstation Nascar Racing, which was an audio hit and sold over 600,000 copies worldwide.
---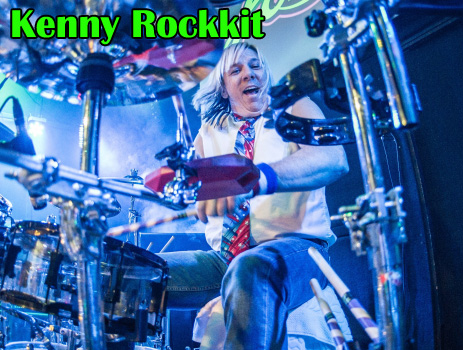 Ken Gilman has a long history of playing in original, cover and tribute bands in New England. In addition to founding Shot of Poison, he founded and ran M80, a tribute to the Hair Bands of the '80s, who for seven years played to enthusiastic crowds throughout the region. M80 opened for National acts such as Great White, Skid Row, and George Lynch (of Dokken and Lynch Mob). M80 was also the live entertainment for radio station WXLO's Awesome '80s Prom 2006, getting the call when Hall & Oates cancelled their appearance two weeks before the date.
Ken was also the founder and drummer for the first Shot of Poison, a Tribute to Poison's 25th Anniversary tour, back in 2010-2011. Having coordinated two wildly successful self-promoted shows, the band performed at Showcase Live at Gillette Stadium and made plans for other sizeable venues. Sadly, following the Showcase Live show, the Bret Michaels impersonator notified the band that he was unable to continue holding his position, and the group folded.
Since 2012 Ken has primarily been involved with studio work with a few different projects such as Dashboard Sunset and Ransom Monkey. Ransom Monkey recorded and released a new CD in 2017.
---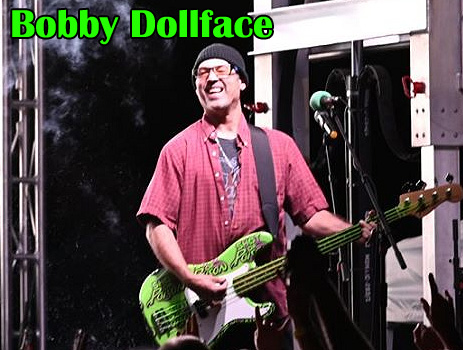 Adam Boc has been a fixture on the Boston indie original rock scene and New England music scene for decades. As singer, guitarist, songwriter, producer, and manager, he honed a guitar-driven post-punk sound with Drastic Measures and Beginners Only before launching Miranda Warning, who recorded three albums for Presto! Records (each landing in WFNX's annual Top 30 Local Releases and garnering reviews in top publications like Melody Maker, Musician, and scores more). Miranda Warning toured through seventeen states, performing shows with international acts like The Mekons, The Chameleons UK, Meat Puppets, and 'Til Tuesday, among hundreds more. Simultaneously, he played drums in local side projects Welcome Mat and The Barbaloot Suits.
Then, pursuing an indie pop sound, came Jumprope (1995-2001), who recorded another three albums (licensed also in Japan and Spain) and placed tracks on over a dozen compilation records in seven countries, while touring the northeast and midwest. Jumprope was among the first Boston bands to develop a web site and was cited on WMBR, during a live performance, as the first local band to give their URL on air. Pioneering music fandom on the Web, Ad also created the first fan web sites for '60s groups The Zombies, The Left Banke, Chad & Jeremy, Astrud Gilberto, and others.
In 2010-11, as a multi-instrumentalist and BMI-affiliated songwriter, Ad released two self-produced-and-engineered solo albums on his own Crimson Spiral Records.
In 2012, Ad founded AfterFab, the world's first band to tribute the music of the solo careers of all four Beatles. Pursuing high fidelity to the original records, the band was an instant hit and has achieved theater-level attraction in New England, New York, New Jersey, and Ontario.
---